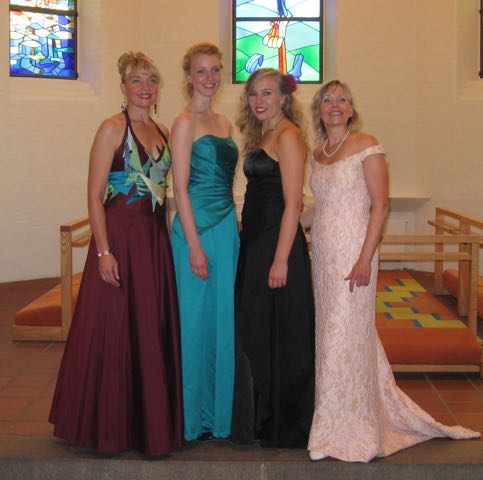 Elsebeth comes from a very musical family. Her father, Poul, and her mother, Aase, met when they shared a singing-teacher. He proposed to her "in the doorway", where they crossed between two singing lessons, and from then on they sang and played together. Mother accompanied father's lovely tenor voice. Sadly he never had the courage to try his luck as a professional singer.
The marriage resulted in three daughters, all of whom sing today. Elsebeth, the youngest, and Inge, the middle child, took it up professionally while Anette, living up to the expectations of an oldest child, took a job with a pension as a midwife, singing only as a hobby.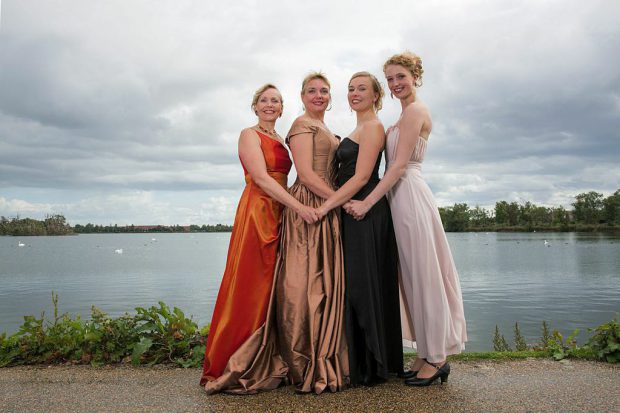 Inge trainsed as an opera singer at the Bastille in Paris, choosing early on to study abroad. This has led to a big career in France where she has sung all the core rôles of the lyric soprano repertoire.
Elsebeth has three children of whom the oldest, Marie, is a singer. She is well on her way to the stars and goes to the Royal Danish Conservatoire in Copenhagen.
Inge has three daughters and her eldest, Elsa, is also a singer who is already building a major career in Europe.
The Four Dreisigs – Elsebeth, Inge, Elsa and Marie – have presented many concerts together in Denmark and France and are still working as a quartet. You can book them here through my website.
It is a unique set-up to have to have four professional lyric sopranos from the same family singing together.
We work with various accompanists but in Denmark we naturally use our cousin Flemming Dreisig, keeping it in the family.